Beaches and coves in Côte d'Emeraude - Northern Brittany - France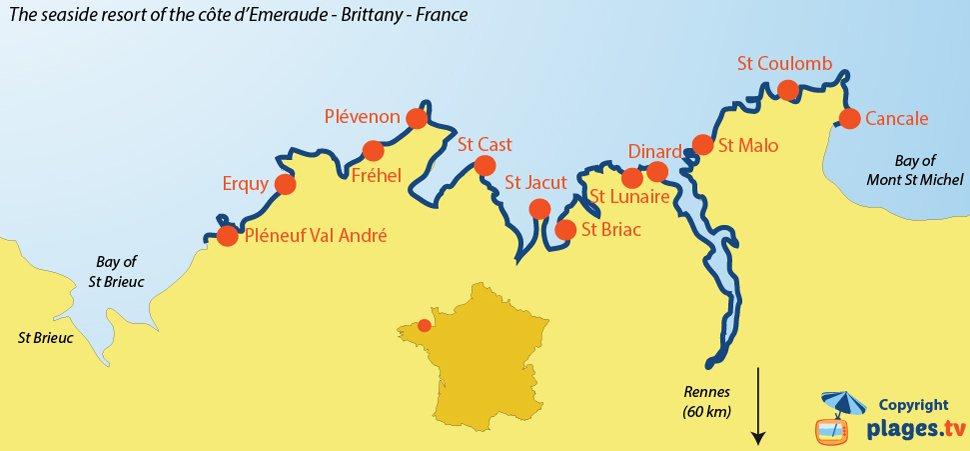 Côte d'Emeraude, located in the north of Brittany between the bays of St-Brieuc and Mont St Michel, is one of the most exclusive destinations in Brittany (it straddles the departments of Cotes d'Armor and Ille et Vilaine). There are many famous seaside resorts like St Malo, Dinard or St Cast le Guildo.
The beaches of Côte d'Emeraude are one of France's treasures. The most beautiful are in Cap Erquy where the beauty of this coast blends in with the wild side. One can also enjoy Cap Frehel which beauty culminates on days when the Channel is raging and the waves slam the cliffs of the cape. We also like the peninsula of St Jacut de la Mer, small quieter resort, with many small coves. Pléneuf Val André is also a popular destination with its golf overlooking several beaches.
For the nearby beaches of Côte d'Emeraude, we advise you to consult the list of beaches in Brittany that our team has identified.
Click on the title or image for more details on the beaches of Côte d'Emeraude (Brittany)