List of beaches that allow dogs in Nord-Pas-de-Calais in France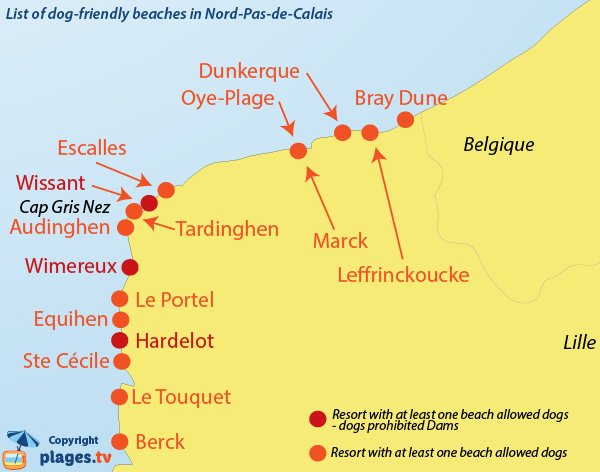 There are twenty dog friendly beaches in Nord-Pas-de-Calais, including in summer. In general, these are beaches beyond surveillance areas, some may be difficult to access but one always seems to find a place to put one's towel down with one's dog.
In major cities, only Dunkerque provides an area for pets, near Calais nothing is authorized (there is only one notch in Le Portel but access is tricky). In large resorts, one has to generally deviate from the swimming area to get to the wildest beaches.
From north to south, only a few seaside resorts prohibit dogs in summer like for example Zuydcoote, Graveline, Audresselles (including in the notch but the town hall wants to be reassuring if the dogs are on a leash) or Ambleteuse (pay attention, there is a ticket inspector in summer who will issue fines).
Feel free to browse the complete list of the beaches in Nord Pas de Calais, where you will also find tourist information.
Choose your department
Click on the title or image for more details on the dog-friendly beaches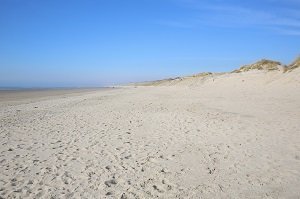 Merlimont (62)
MORE DETAILS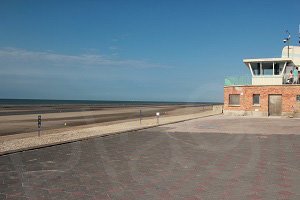 Dunkerque (59)
MORE DETAILS