List of beaches that allow dogs in Nord in France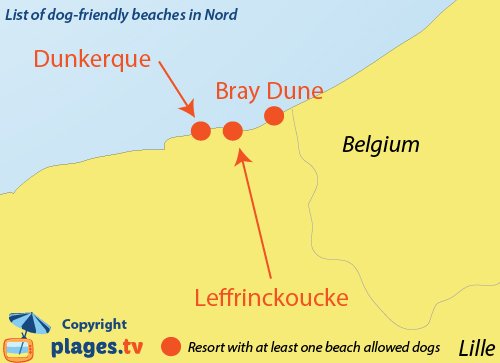 There are only three seaside resorts with dog friendly beaches in summer at the doors of Belgium.
The most interesting beaches are in Bray Dunes. They are located outside surveillance areas. Spaces are wide and the wild environment is very nice.
There are two beaches in Dunkerque. The first one is at the Casino (south of Malo les Bains) and the second one is located in the north in the municipality of Leffrinckoucke.
Please note that dogs are not allowed on the beaches of Gravelines and Zuydcoote (local decree).
Feel free to browse the complete list of the beaches in the northern department, where you will also find access maps and tourist information.
Choose your city
Click on the title or image for more details on the dog-friendly beaches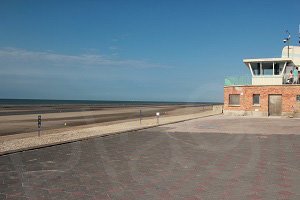 Dunkerque (59)
MORE DETAILS