Since the beginning of time, La Charente-Maritime has embodied a resolute maritime and nautical spirit, notably with its four charming little islands dotted in an archipelago, bathed in light and authenticity.
Each has a unique character and color palette, but common to all are a rich historical or architectural heritage, extensive events and sporting activities, all nestled within small ports and vast postcard-perfect sandy beaches, guaranteeing successful seaside resort experiences.
ILE DE RÉ
The island of Ré is the northernmost, located opposite La Rochelle, 30 km long and 5 km wide, with 110 km of bike paths. The bike is your best ally for exploring the island, so don't hesitate to rent one!
There, the houses are light-colored with green or blue shutters, the beaches are covered with beautiful fine and white sandy dunes, mimosa and hollyhocks bloom in the gardens and paths, then the salt marshes and ten typical little villages punctuate this beautiful island.
You can also walk through pine forests and green oaks, and the eastern part is full of fresh produce, fields of the famous little new potatoes, and vines.
First, you arrive on the island via Rivedoux-Plage with its oyster parks and fine sandy beach. Go and discover Fort de la Prée not far from there, then the old Cistercian Abbey of the 12th century in the village of La Flotte, classified as one of the most beautiful villages in France.
Then, Saint-Martin-de-Ré: the capital of the island of Ré is characterized by typical narrow streets, with its port, its fortifications, and its park overlooking the ocean. You'll need to climb the 117 steps of the Saint-Martin Church to enjoy a magnificent panorama.
Through a small winding road, we reach Loix, which leads to the tide mill used for salt cleaning. Pleasure boats are welcomed at Ars en Ré with its black and white painted church that served as a maritime landmark in the past.
Then, head towards Saint-Clément-des-Baleines with its 57 meters high lighthouse, les Portes-en-Ré, and the Lilleau des Niges Nature Reserve with hundreds of birds to discover.
And finally, La Couarde sur Mer and Le Bois-Plage offer you large sandy beaches, numerous water sports, kite flying or simply lazing around with a good book for imagination.
Taste-wise, oysters, pan-fried grenaille potatoes, jams, beers, and cognac will make your breaks, meal sharing or savory picnics: the true taste of holidays!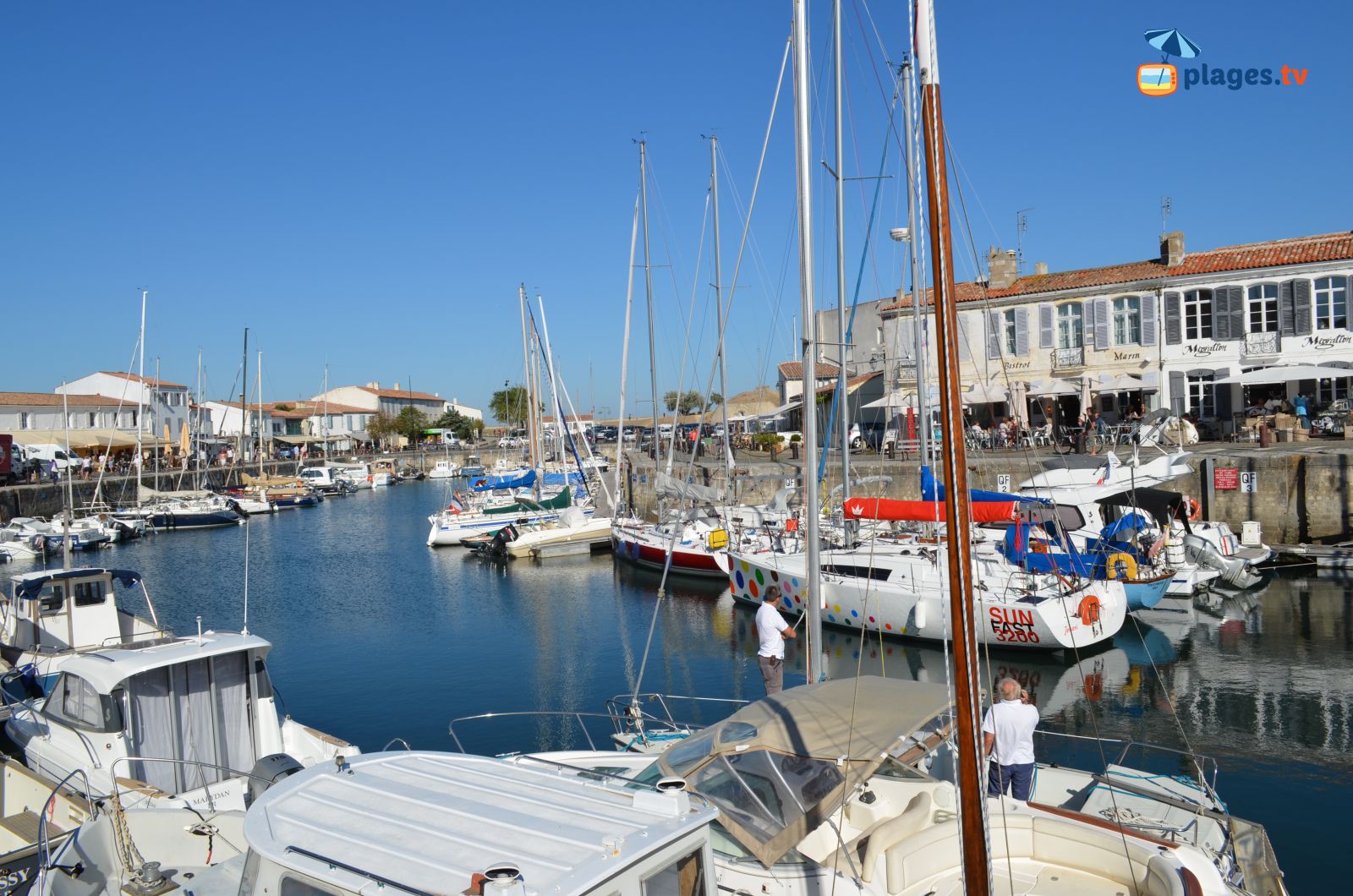 Port of Saint-Martin-de-Ré
OLÉRON ISLAND
The Island of Oléron is located opposite Rochefort, the second largest island in France after Corsica. It extends over about thirty kilometers six wide. It is connected to the mainland by a bridge built in 1966, and one hundred kilometers of cycle paths are recommended to discover this island and its fifteen villages.
Oyster farms, marshes, state forests, cliffs, dunes, and beaches, Oléron Island is a real goldmine of sports and family activities where everyone will find their little corner of paradise. The little train of Saint-Trojan, put into service in 1963, runs along a large forest, follows the Gatseau Bay to end at the Maumusson beach, the wildest and windiest, suitable for surfing.
Saint-Pierre-d'Oleron presents itself as the geographical and economic center of the island. Its church features a 32-meter-high hexagonal bell tower, a beacon for sailors. Its Museum is rich in heritage and traditions, and with the Port de la Cotinière, the fishing of sea bass, prawns, and soles will be the source of products for you to enjoy during your stay.
Saint-Georges-D'Oleron: a little gem of Oleron architecture and one of the oldest villages on the island, this city is rich: with a 12th-century Romanesque Church, the Phare de Chassiron standing 46 m high with breathtaking views of its little sisters as well as oyster huts, and the Moëze-Oleron Nature Reserve with Fort Royer.
The Château d'Oleron: located at the extreme southeast of the island, this old fortress with the remnants of a citadel and its fortifications. To the southwest, Saint-Trojan-les-Bains has a Thalassotherapy Center, adorned with mimosas and populated by pretty villas, with large sandy beaches and a maritime pine forest. Finally, the Port des Salines and the Bird Marsh will make the island of Oleron a holiday destination with multiple discoveries and cultural, sporting, and very natural activities.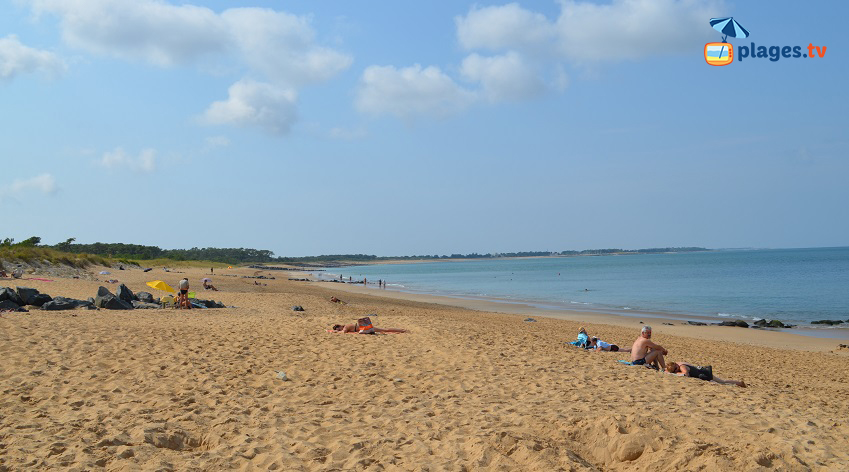 ISLAND OF AIX
The Island of Aix is located between the Island of Oleron and the Mainland, stretching over 3 km in length and 700 m in width and is surrounded by fortifications. The customs trail allows you to walk or bike around the island.
On the east of the island and in the forest, Fort Liédot, 9 meters high, was an old prison but also a means of defending the island. The first inhabitants were Cistercian monks who built the Church of Saint-Martin and its priory. Mother-of-pearl is still worked today in the only remaining workshop.
Fort Boyard is visible, a large stone ship built in the 1800s to house a garrison of 260 men, 74 cannons to defend the mouth of the Charente, and later transformed into a prison. It can only be seen from a boat ride and not from the inside.
On this pretty little island you will find: beautiful coves harboring fine sandy beaches, pine forests for your walks, and go crab hunting on Baby Beach. Water sports, fishing, relaxation: live the island of Aix at the pace of your desires!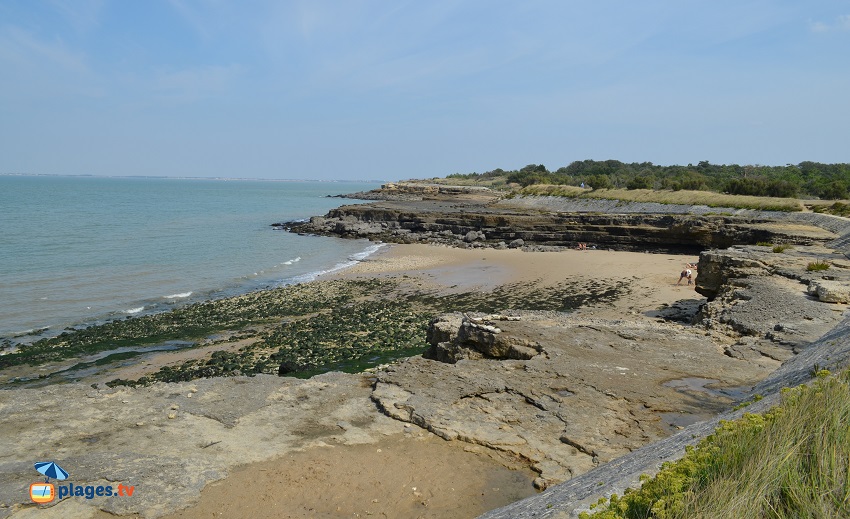 ISLE OF MADAME
A small confidential island, it is the smallest of the 4 islands. It can be reached on foot from Port de Barques and via the natural passage of "La Passe aux Boeufs" at low tide. It is important to check the tide times to take no risks.
Once there, you will appreciate the coves and the panorama on the estuary of Charente Maritime. It is also composed of:
an 18th-century Fort in the north, and a pebble cross in the south, marking the place where 254 refractory priests were buried,
a salt marsh in its center,
an aquaculture farm where you can taste oysters and shellfish.
It will conclude your stay in Charente-Maritime and your grand tour of its islands with a very natural and gourmet visit. Do not forget it!
Charente-Maritime with its four jewels has not finished surprising you!