The Pyrénées-Atlantiques department is a key destination for tourism in France. Its beaches and seaside towns are in the Pays Basque, which is not only famous for its architecture and its gastronomy but also for the beauty of its landscape that attracts thousands of tourists every year. Guéthary, Anglet, Biarritz, Saint-Jean-de-Luz, Hendaye, Ciboure and Bidart follow one another along the coast and each has different qualities.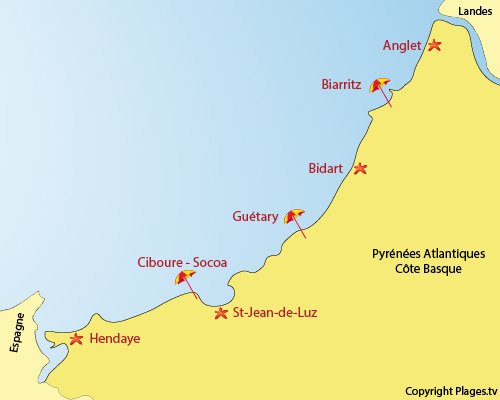 Map of Pyrénées Atlantiques Resorts
Overview of the Pyrenees Atlantiques resorts
To the south, on the border with Spain, Hendaye is an ideal example for a family orientated holiday. It offers wide beaches with rocks around which the children will be delighted to find some crabs and shellfish. 2 Jumeaux Beach is a good beach to learn how to surf while avoiding the large waves of Anglet and Guéthary. Both cities are indeed perfect for lovers of water sports. Anglet's Cavaliers Beach and that of Alcyons in Guéthary are among the best surfing spots on the coast, but beware, they are recommended for experienced surfers because of the rocks, 5 or 6 meters waves and strong currents, this is what awaits you! You can also go there to enjoy the many competitions that take place there, such as the Billabong Pro Anglet Mundaka. If you want peace and quiet, choose the beaches of Saint-Jean-de-Luz, Ciboure and Hendaye, very large, there will be room for everyone. Some beaches of Bidart are made for swimming, but others experience strong currents and big waves.
Top 5 beaches in the Pays Basque
1 – Located along the beautiful houses of the nineteenth century, the great beach of Saint-Jean-de-Luz is the prettiest beach in the Pays Basque. It offers a beautiful view of Socoa which is opposite.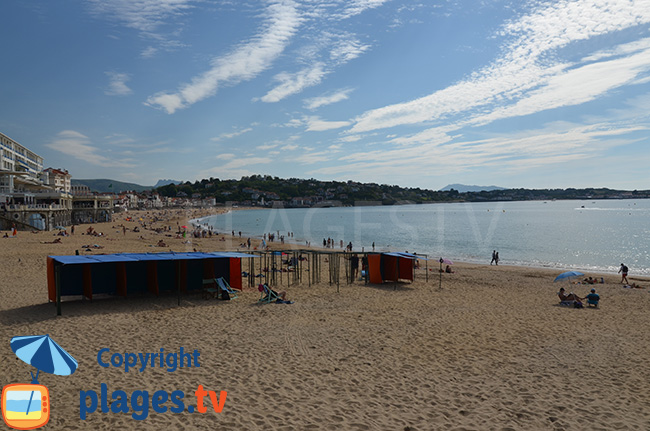 Great Beach of St Jean de Luz - one of the most beautiful beaches of the Atlantic Pyrenees
2 – Socoa Ciboure Beach which offers a beautiful view of the fort and Socoa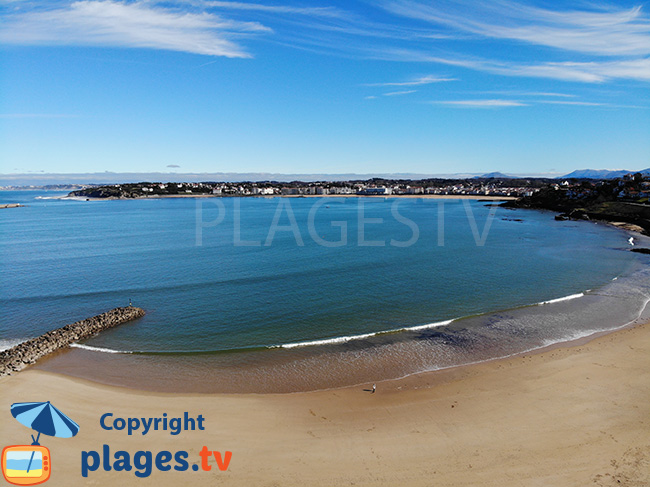 In the bay of St Jean de Luz, Socoa beach is in front of the resort and Fort – pleasant
3 – The great beach of Biarritz, which offers great views of the city, the Casino, the Promenade, the Rocher de la Vierge, and the Saint-Jean-de-Luz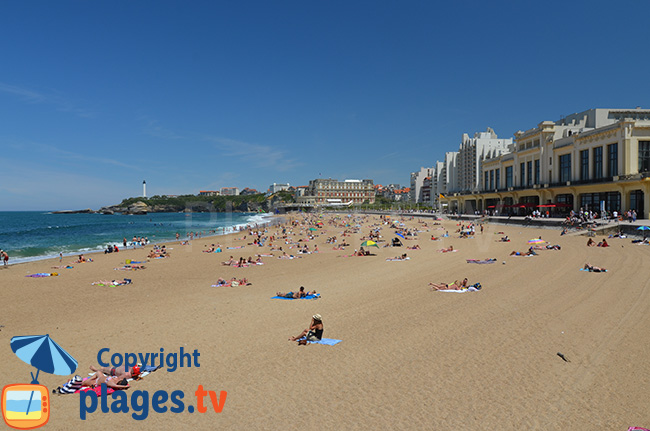 Central, the Grande Plage Beach in Biarritz offers a beautiful stretch of sand
4 - Cénitz Beach, of Guethary, untamed and away from the crowd, it seems to be the end of the world.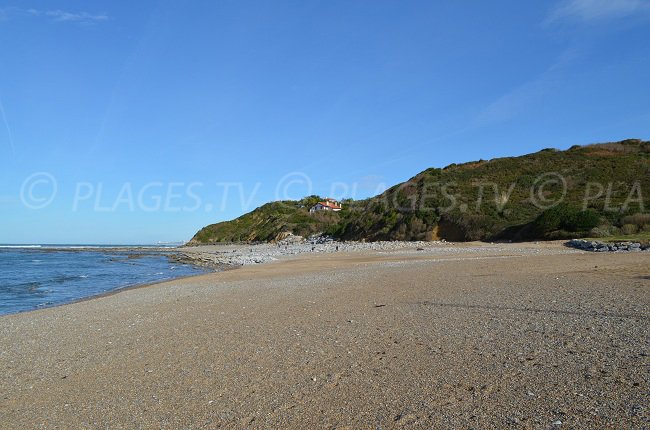 Beach Cenitz straddling Guéthary and St Jean de Luz - untamed area
5 – Hendaye's Grande Plage Beach which offers a beautiful wide sandy beach between the Spanish coast and the end of the Basque coast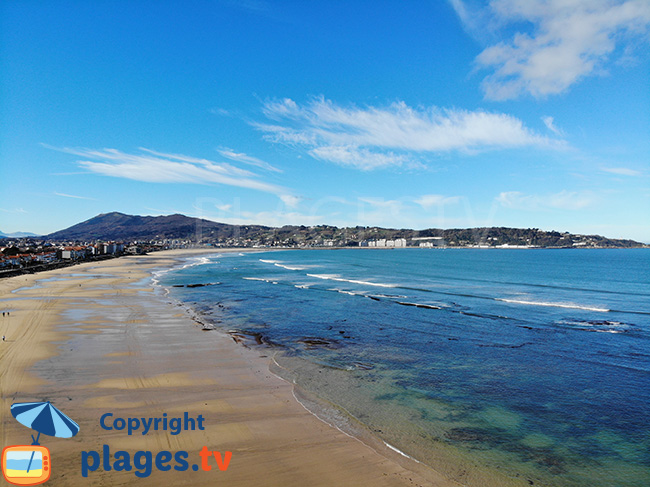 Hendaye Grande Plage Beach, ideal for families with its gently shelving beach
We also offer a comprehensive list of the best beaches of the Atlantic Pyrenees we visited.