List of beaches that allow dogs in Landes in France
It is not always easy to find a dog friendly beach in the Landes region. In spite of the immensity of the ocean beaches, many local decrees ban dogs in summer.
In the southern part of the Landes region, dogs are not welcome (especially in the area near the Basque Country – may we remind you that there are no dog friendly beaches in the Pyrenees Atlantiques). In Tarnos and Ondres, a local decree bans them (however, they are tolerated outside the surveillance area). In Labenne, the tourist office indicates that they are tolerated provided they are outside the surveillance area. In Capbreton, Hossegor (from June 1 to September 30) and Seignosse, they are totally banned by local decree.
We can find dog friendly beaches in Soustons. However, they are banned in Vieux Boucau (tolerated in the morning before 11 o'clock and in the evening after 7 o'clock).
You can find full details by clicking on the various municipalities below.
Choose your city
Click on the title or image for more details on the dog-friendly beaches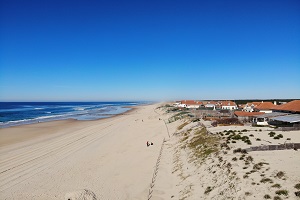 Mimizan (40)
MORE DETAILS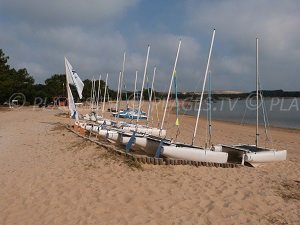 Soustons (40)
MORE DETAILS