The most beautiful beaches and the secret beaches in Porto-Vecchio South Corsica Corsica France
Choose your destination in order to find the most beautiful beaches: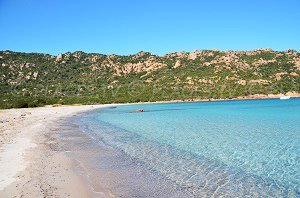 South Corsica - Corsica
Porto-Novo beach in Porto-Vecchio is the most secluded beach between Bonifacio and Porto-Vecchio. This is a real concealed paradise! The main beach, 350 meters long, is located in the Gulf of Porto-Novo and is ...
Read more