The most beautiful beaches and the secret beaches in Sartène South Corsica Corsica France
Choose your destination in order to find the most beautiful beaches: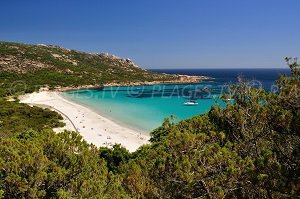 South Corsica - Corsica
Roccapina Beach is located near the Lion rock in a preserved setting in Sartène. It is 400 meters long and is accessible by car from a street in bad condition for 20 meters, then good condition after that. In ...
Read more