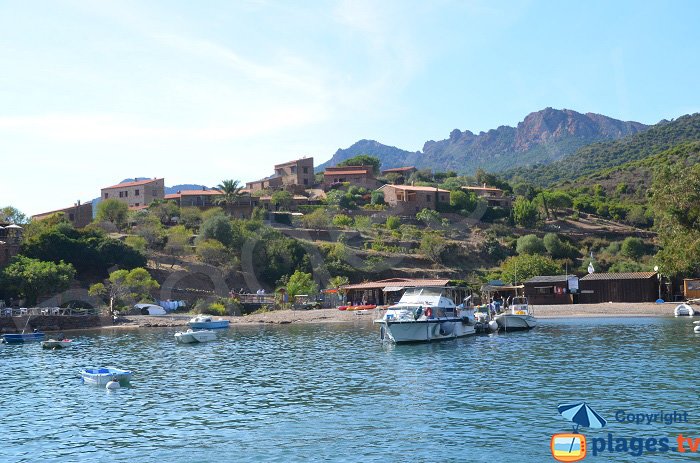 The village, the harbor and the shops of Girolata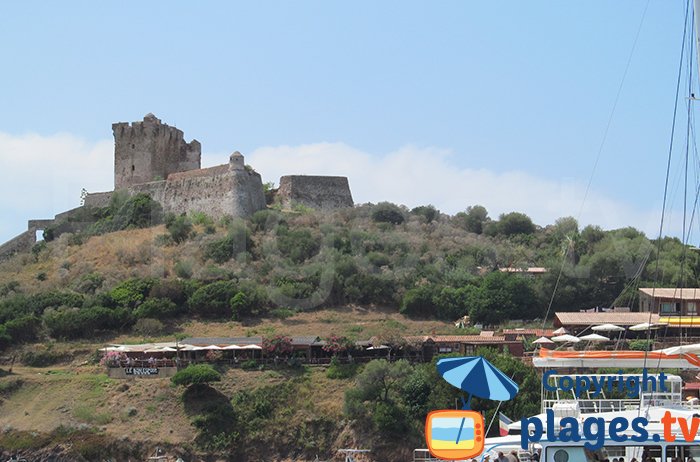 The castle of Girolata
The village of Girolata is located in the south of Corsica in the north of the gulf of Porto and of Ajaccio on the west coast. It has the distinction of being accessible only by the sea or on foot from the pass of la Croix by a famous part of the trail Tra Mare e Monti (postman trail). To get there by boat, it is possible to register for a day of sea travel from Porto (also departures in summer from several ports like Cargèse or Ajaccio). It is an opportunity to follow the Calanche de Piana (in option coming from Porto), the word Calanche is the plural of the word in Corsican, the gulf of Porto and the peninsula of Scandola north of the gulf of Girolata. This a protected nature reserve and is listed UNESCO World Heritage. We admire volcanic stones and holes in the cliff called "Tafoni", as well as amazing figures carved in pink granite.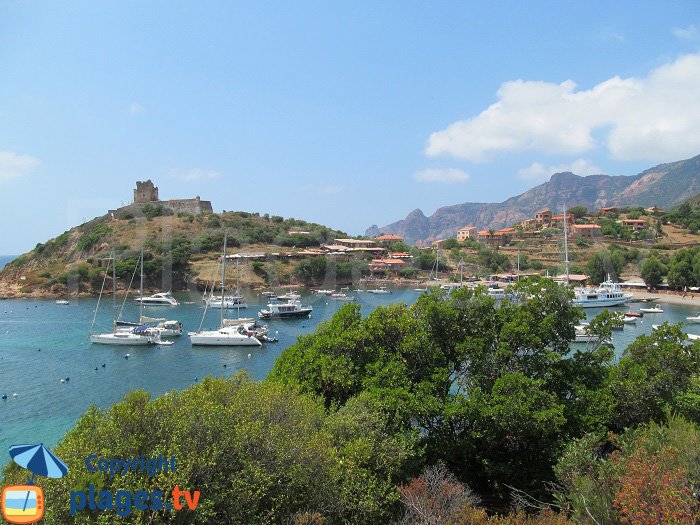 Girolata bay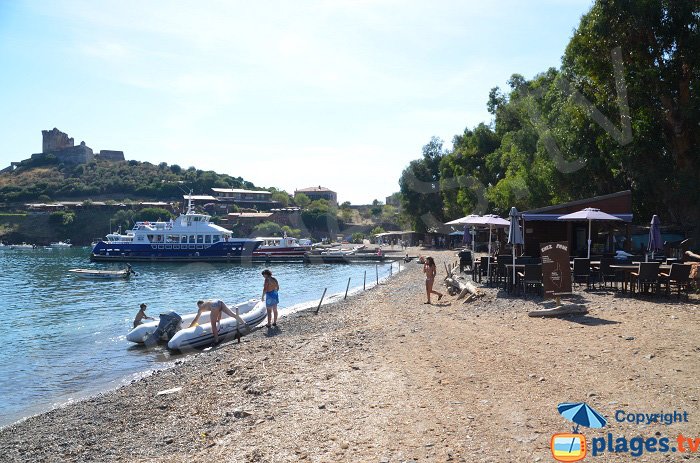 The beach, the restaurants, the harbor and the village of Girolata
Arriving to Girolata, we discover a small pebble beach, flanked by a port where boats boaters dock, but also those of the many excursions. Hordes of tourists arrive at regular intervals and it must be said that it does a little harm to the magic of this place. This especially as the restoration proposed on the beach is nothing exceptional, we feel that the important thing is to be able to welcome the summer visitors of the next boat and that we must eat quickly leaves to sacrifice the quality.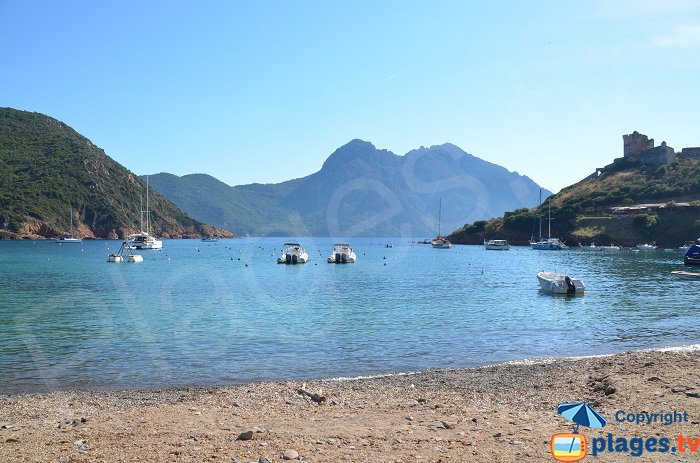 The gulf of Girolata
But it is however very pleasant to dive into the waters of the small bay and to contemplate the landscape facing the sea with on the right the village of Girolata in the heights and at the end of the peninsula, the genoese Tower. The colors will enchant you, pink, red, ocher marry as everywhere in the surroundings to the turquoise blues, dark or indigo of the seas. To note that even cows venture to the seaside, which is quie unusual.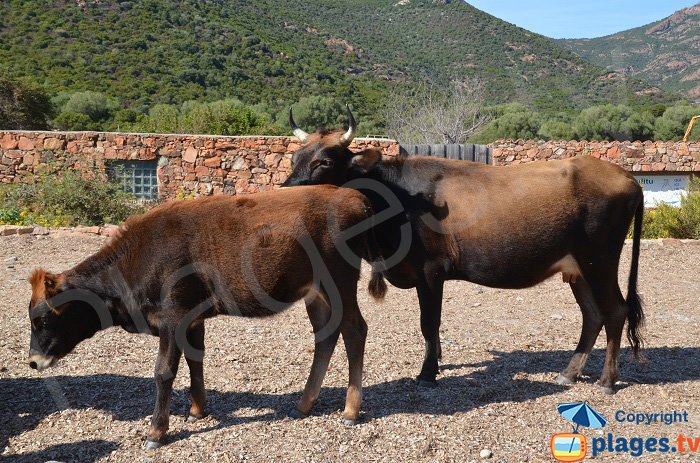 Cows on the beach of Girolata
To better enjoy the place, better go there in the low season or stay one night. It is possible to camp or to stay in dormitory or in bungalow. Like only about fifteen inhabitants live there all year long, the place really does not offer the same atmosphere at all in July or August and outside of those vacation months.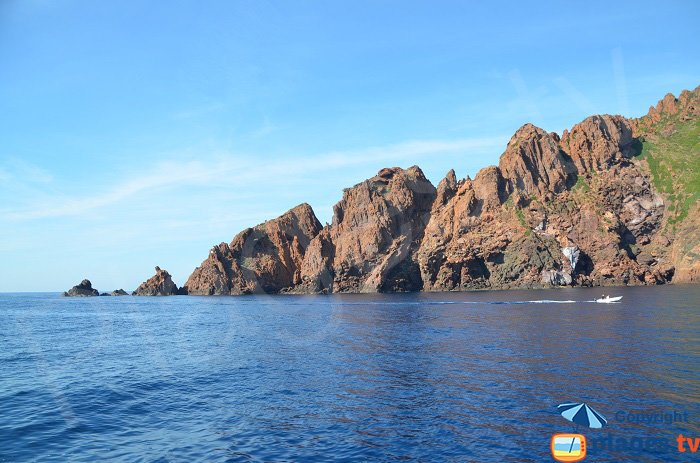 The Scandola reserve only accessible by boat