In Normandy, the Albâtre Coast is one of the most beautiful coasts of France. The tall white chalk cliffs hiding some of the most beautiful beaches. We propose to discover the 10 most beautiful beaches following our visit to Normandy.
1- Antifer – Le Tilleul Beach
Tilleul Beach is our favourite on the Albâtre Coast. It brings together different ingredients: an access that is unusual, a preserved environment with its chalk cliffs.
2- Vasterival – Sainte Marguerite sur Mer Beach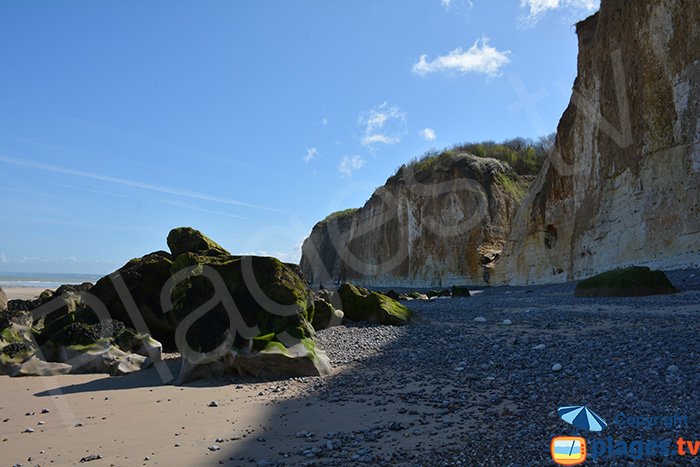 A very little known beach, Vasterival Beach comes second in our ranking. Preserved and hidden, sand at low tide, steep cliffs, good enough reasons to finish second.
3- Le Petit Ailly – Varengeville sur Mer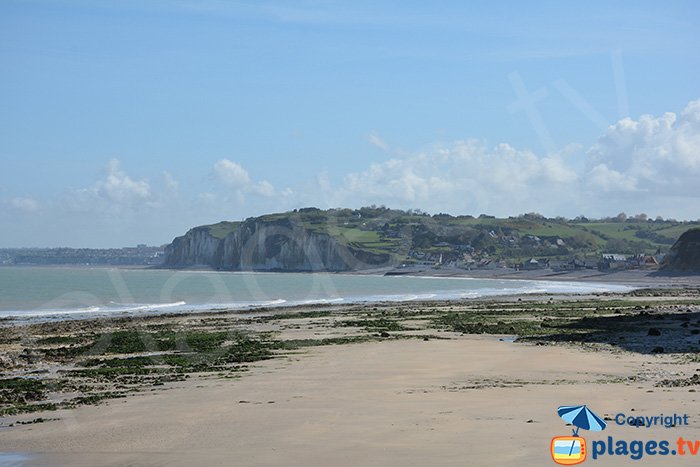 With a view of Dieppe and the cliffs of the Albâtre Coast, Petit Ailly Beach is a real gem at low tide when the sea gives way to sand. Access is easy but you need to know where it is. We fell in love at first sight with this Normandy beach.
4- Mers les Bains Beach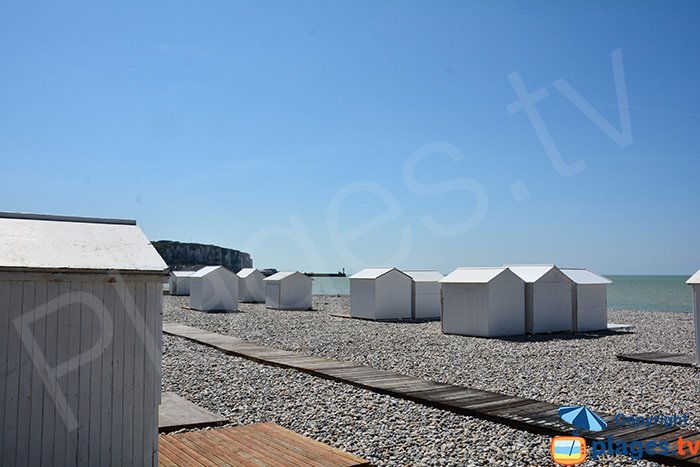 Although Mers les Bains is in Picardy, you can enjoy the cliffs of the Albâtre Coast. The urban environment is very nice with beautifully decorated houses with colourful facades which are classified. Beach huts complete the decor.
5- Yport Beach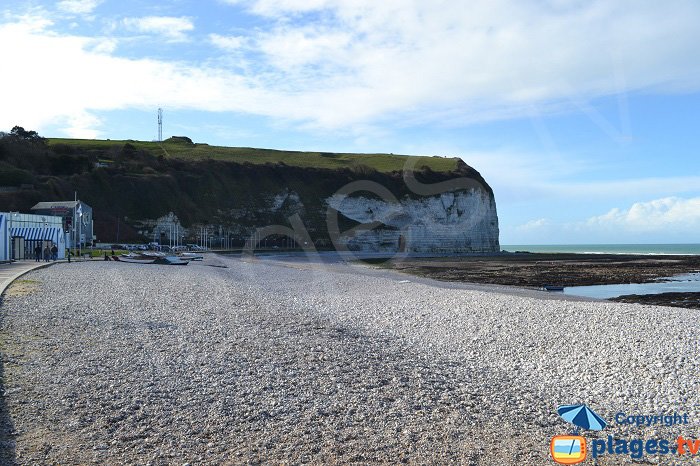 Often cited as the best beach in the Seine Maritime, Yport Beach is one of the most typical and best beaches. Beach huts and boats resting on the beach provide an authentic touch. We love this beach even at low tide when the beach is less enjoyable to the eye.
6- Fécamp Beach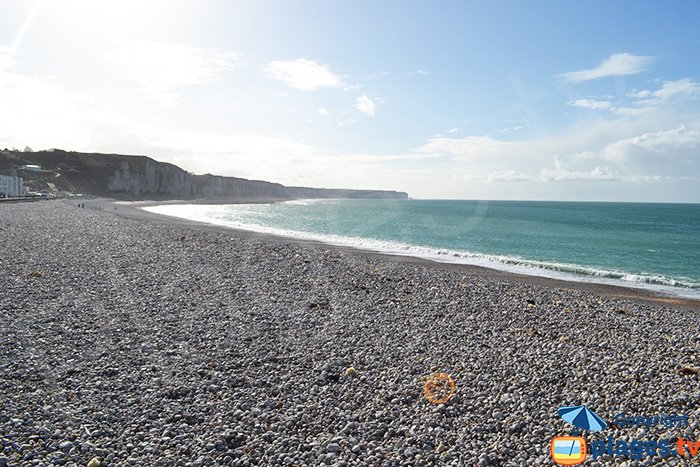 Impossible not to classify Fecamp Beach in a Top 10. The beach is great, the city-centre is very nice and dynamic and it has a beautiful view of the coast. However, it is very crowded ... because it is not hidden away ...
7- Etretat Beach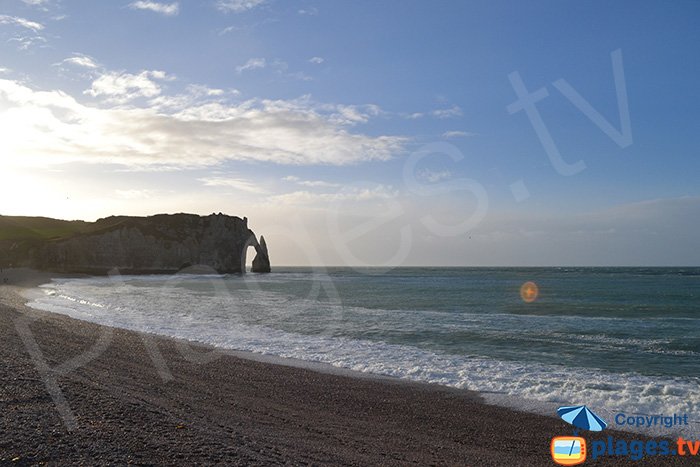 Just as Fécamp, Etretat is known worldwide. Who has not seen the pictures from the top of the cliffs? Typical Normandy beach but the beauty of Etretat deserves to be in the top 10.
8- Saint Aubin sur Mer Beach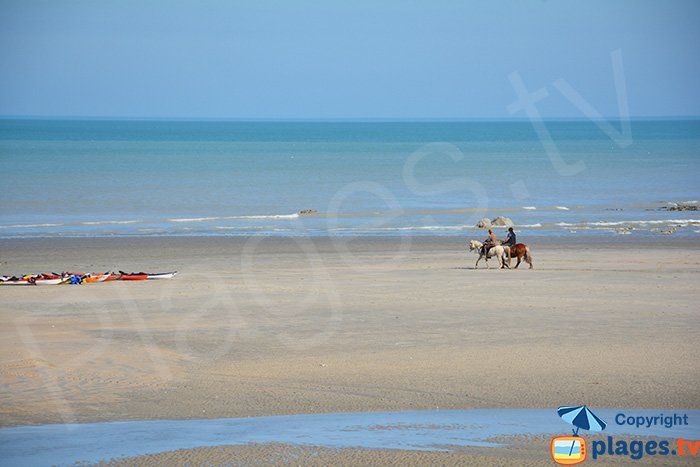 Largest sandy beach of the Seine Maritime at low tide, St Aubin Beach has many advantages: a playground for children, easy access with ample parking, small snack-bars and especially a great beach.
9- Quiberville Beach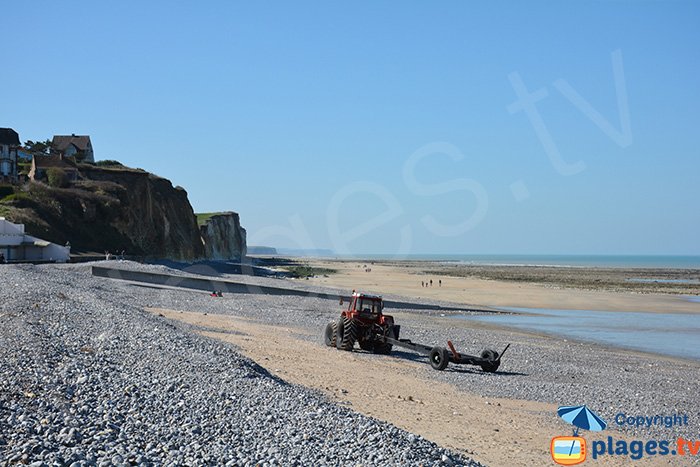 With a few fishermen's huts and sand at low tide, Quiberville Beach belongs to be among the most beautiful beaches of the Albâtre Coast, while little known. An authentic area with some shops nearby (including accommodation).
10- Veules les Roses Beach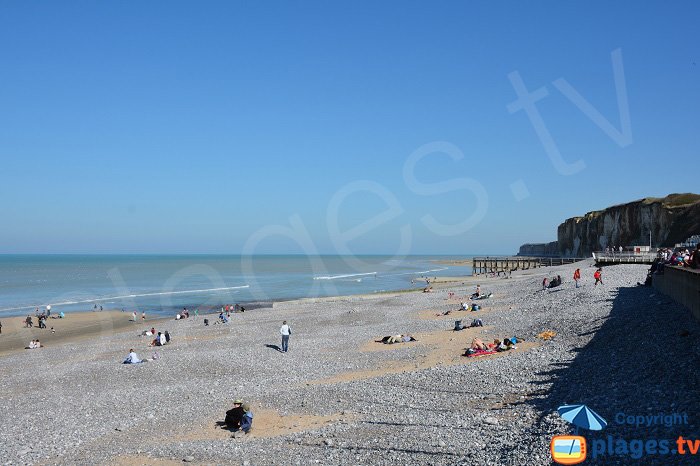 Veules les Roses Beach is also very nice with many amenities. Sand at low tide, beautiful walks and easy access.