There is an alternation of sand, pebble and gravel beaches in the Alpes Maritimes. We offer an overview of the various seaside resorts to best choose your next destination and make the most of the beaches of the Alpes Maritimes.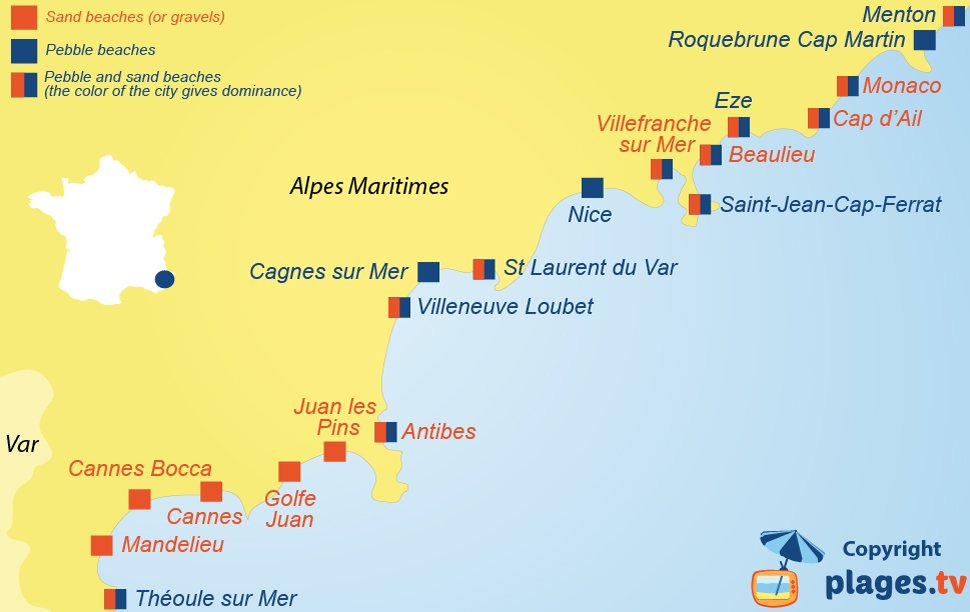 Map of the Alpes Maritimes beaches with sand, pebble or gravel
East of the Alpes-Maritimes: sand beaches
There are sand beaches from the Var after the Esterel Mountains (beach with red pebbles),on the first part of the Alpes Maritimes coastline. The limit is at the exit of Antibes, after fort Vauban where sand gives way to big boulders.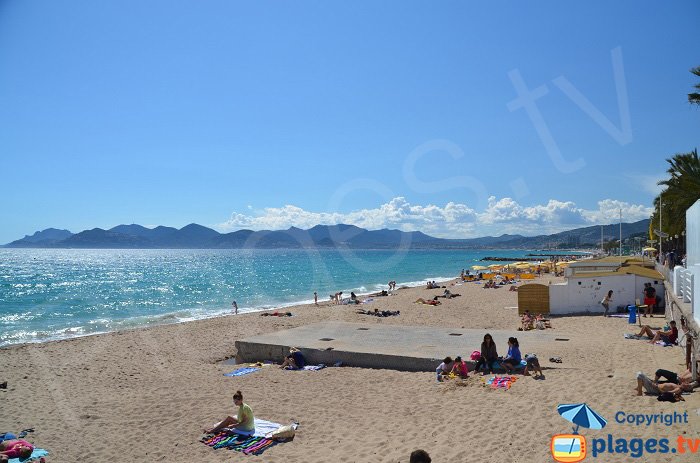 Sand in Cannes overlooking the Esterel. However, there are many private beaches.
So, from east to west, the following beaches are covered in sand:
Théoule sur Mer : most beaches are covered in sand. There are also some small pebble coves,
Mandelieu : there's only sand beaches,
Cannes la Bocca : all beaches are covered in sand,
Cannes : all the beaches in Cannes are covered in sand. However, on the islands of Lerins, there's only pebble beaches,
Golfe Juan : only sand beaches,
Antibes et Juan les Pins : sand beach in the center of Juan and Antibes, a few pebble coves on the Cap d'Antibes. Those after Port Vauban (towards Nice) are covered in pebbles. This is the border between sand and pebbles in the Alpes Maritimes.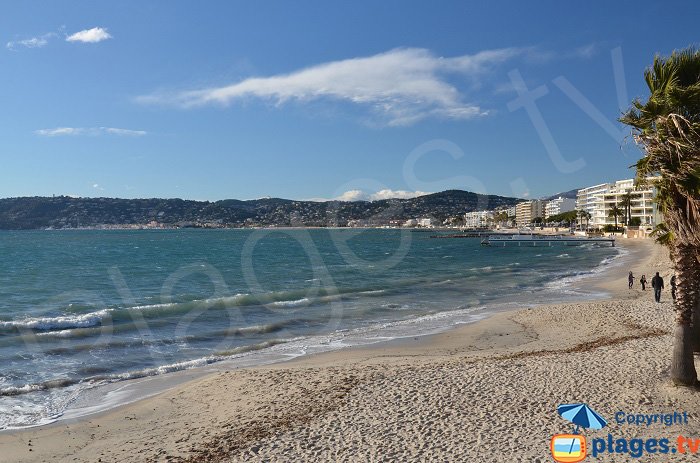 Sand in Juan les Pins but the beaches are narrow depending on the areas
West of the Alpes-Maritimes: pebble or gravel beaches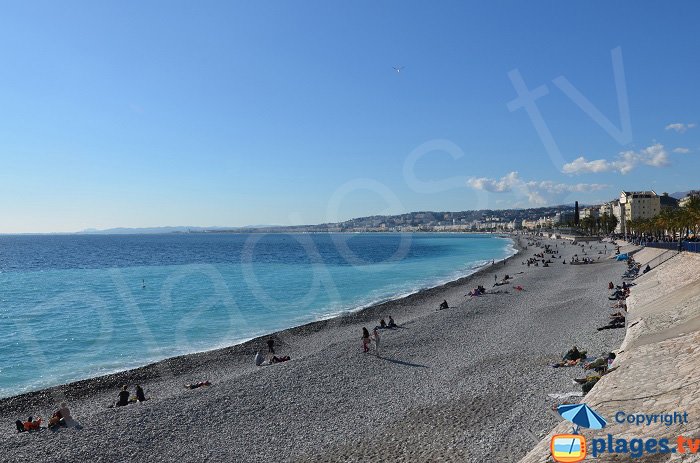 Large pebbles on the beaches of Nice with a significant difference in height
From Villeneuve-Loubet to the Italian border, there are two different areas :
From Villeneuve-Loubet to Nice: the beaches are mostly covered in pebbles (usually large and uncomfortable, and the slope going into the water is very steep, making swimming easy for little children) except on some parts, which are artificial (a small sand beach in Villeneuve-Loubet and two in St Laurent du Var).
From Villefranche-sur-Mer to Menton, there are pretty beaches with fine gravel (very coarse sand) or big pebbles on some parts.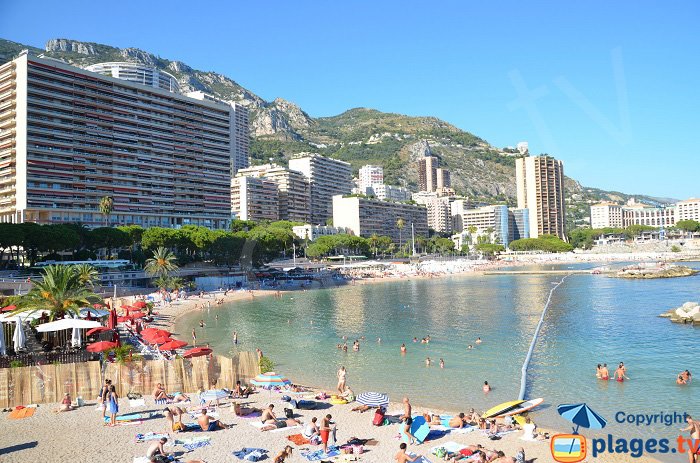 Gravel on the beaches of Monaco, it's almost sand!