If you visit the Calanche de Piana and the gulf of Porto, do not miss going to the beach of Arone about 15km from there, it is part of the most beautiful beaches of Corsica. Firstly because the road that leads from the village of Piana is beautiful and the views over the gulf of Porto are multiple, and beautiful.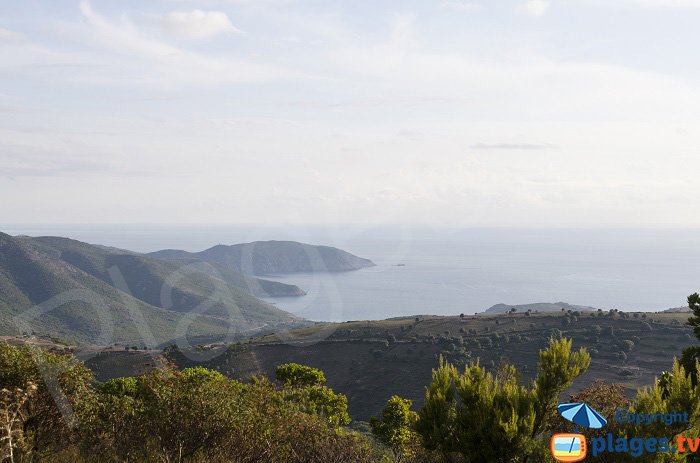 General view of the Gulf of Arone arriving from Piana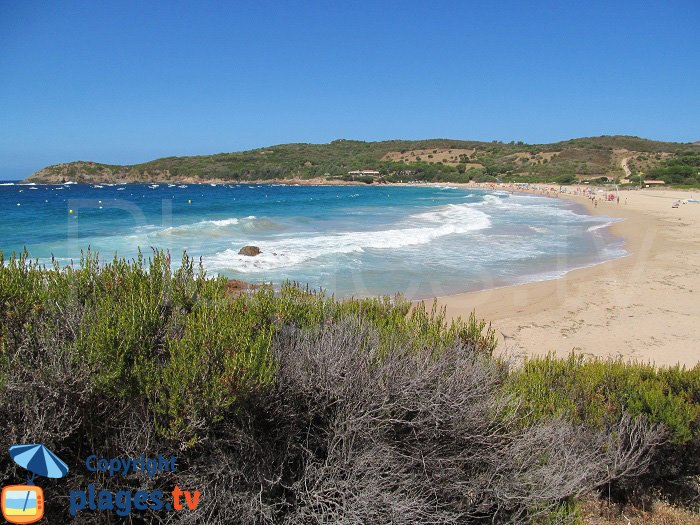 The beach of Arone: from south to north
We go down to the beach crossing a very wild region, in a maquis landscape. Stops are possible on this beautiful well landscaped road. Arriving here is definitely worth seeing because of the breathtaking beauty of the cliffs and the sea. The second reason, is because this seaside combines the ability to find all kinds of amenities, restaurants, mattress rentals, water activities, and yet there is a feeling of secluded beach and far from everything.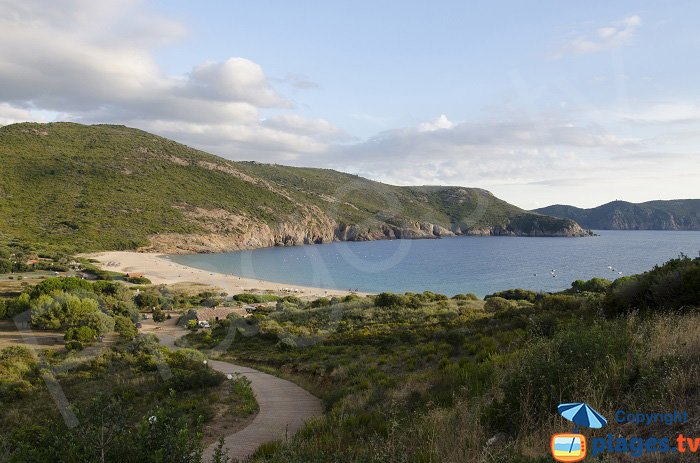 The beach of Arone seen from the north near the hotel restaurant
The stretch of fine white sand is very beautiful and the colors of the different blue and white of the sea is splendid. The coast is bordered with pink rocks, and it is possible to find a quiet space, even in summer, leaving the supervised area once you have bathed there. Be careful though in case of wind, waves are quickly impressive and dangerous, but to contemplate them from the beach is a real pleasure in this preserved environment.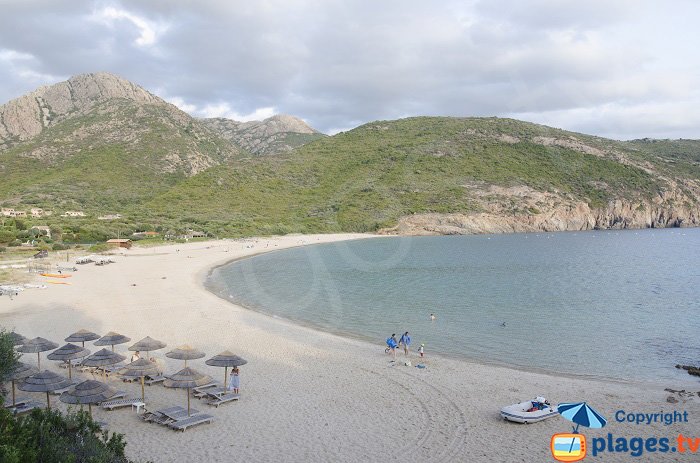 Many amenities with private beaches while maintaining an important public area
As the road leading to Arone is not located on a major axis, and that it is not a place of passage, this beach remains, despite its reputation and its beauty, uncrowded. Arriving in the morning, you will really enjoy the magic of this seaside and then go eat in quality establishments on the seafront for good value,while admiring the panorama.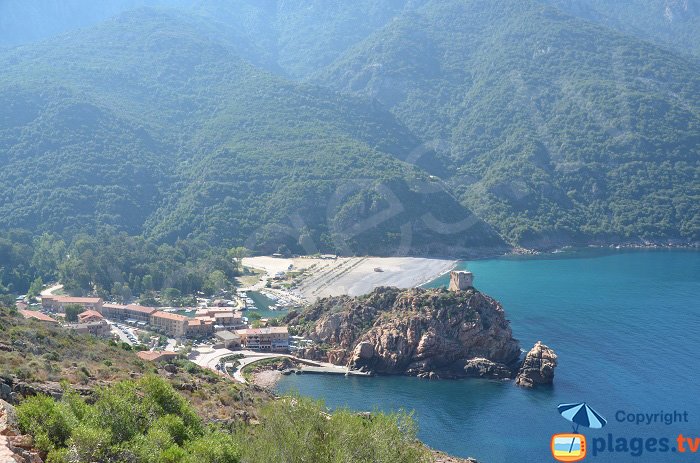 The village of Porto two steps from Arone and Piana
In the evening, you can continue by a visit of the village of Piana (classified among the most beautiful of France) and by the village of Porto.