Porto-Vecchio is Corsica's tourist capital and a major seaside destination in summer thanks to its beautiful beaches. It is so difficult to find a space in summer as French and Italian people like it so much. The various interesting beaches are located out of town, it is therefore crucial to choose the right drop point to avoid long daily commutes.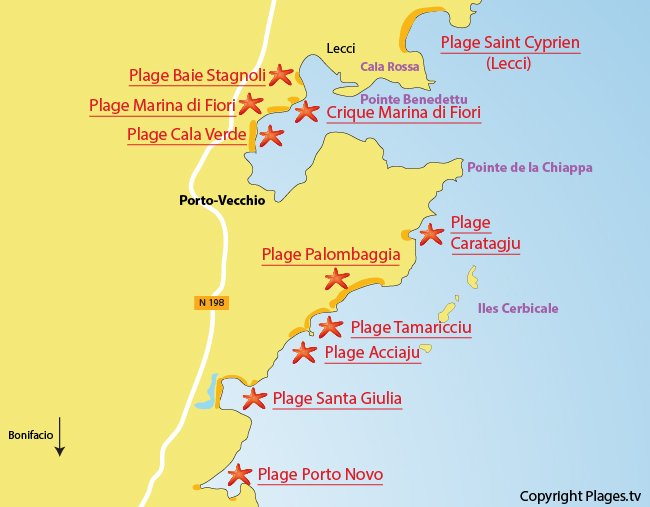 Plan of the various beaches around Porto-Vecchio
The most famous beaches around Porto-Vecchio
The most famous and beautiful beaches in Porto-Vecchio are mainly located south of salt city.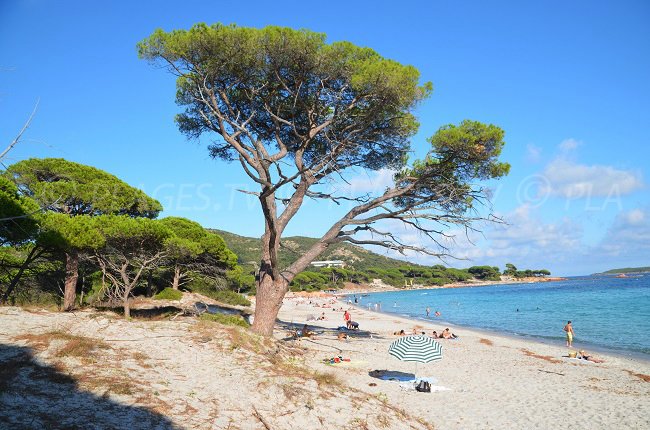 Northern part of Palombaggia beach
The most famous one is Palombaggia beach opposite Cerbicale islands in the south of the tip and Chiappa lighthouse. There is a long stretch of sand bordered by small dunes and a pine forest. There are many activities there in summer and an area is monitored. It is family-oriented as swimming is gently sloping. However, there are few tourist structures and access is through a small road (traffic is difficult in summer).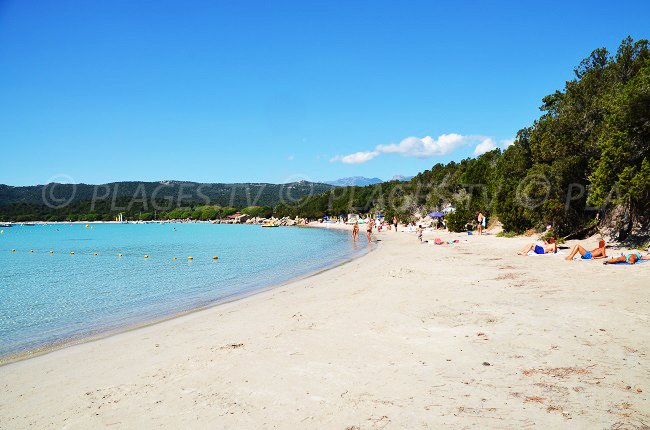 Northern part of Santa Giulia
Further south, Santa Giulia beach is bordered by mountains and also highly appreciated. The place, in a semi circle and bordered by a pond, is idyllic with small rocks in clear water. The seabed is shallow and an area is monitored. Many tourist structures are available around this beautiful bay (hotels, holiday homes or private rentals).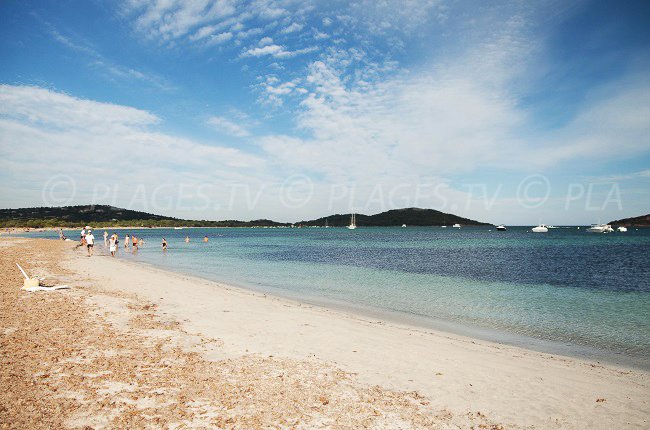 St Cyprien Bay in the municipality of Lecci
St Cyprien beach is one of the most beautiful beaches in Corsica. This beach is located in the town of Lecci, in the north of Cala Rossa estate (Stars take refuge in this highly protected area), and stretches for several kilometres. As on previous beaches, swimming is gently sloping.
The secluded beaches around Porto-Vecchio
The secluded beaches near Porto-Vecchio are rare. Apart from a few small coves on the coastal path, the great beaches are usually well known. There are two rare gems that are not indicated in tourist guides or by the tourist office.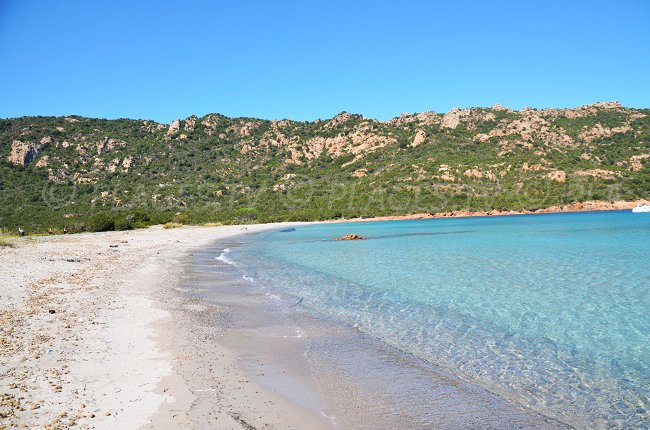 Porto-Novo Beach - The Gulf of Santa Giulia is located behind this hill
The first and most secluded one is Porto Novo beach. This beach is located in a protected bay in the south of Santa Giulia and virtually impossible to find without our instructions. It is bordered by a pond and covered in sand on about 350 meters and with small coves on the sides. However, you have, to deserve this paradise, walk 30 minutes before putting your towel down.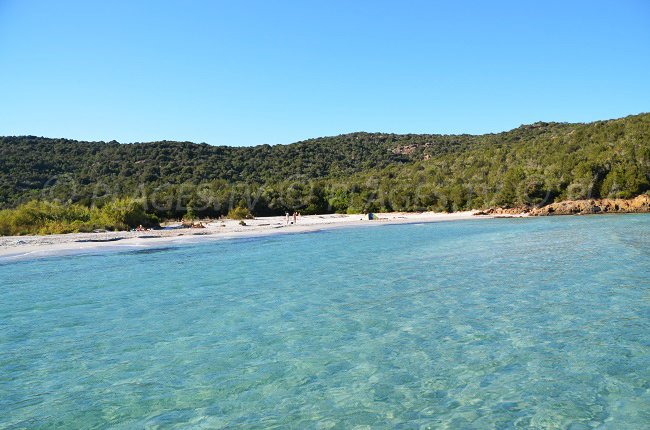 Carataggio beach nicknamed Tahiti beach
The second one is located near the tip of Chiappa and Piccovaggia hamlet. Carataggio cove is smaller than the previous one (and more famous) and is mostly frequented by naturists (there is a naturist centre nearby). Nicknamed Tahiti beach, turquoise waters make tourists dream. Access is 15 minutes away through a pleasant path.
The beauty of the "Ile de beauté" does not stop in Porto-Vecchio. There are many beautiful beaches in Corsica in less known cities or in totally deserted sites, for example in the Agriates desert. The choice will be yours, depending on what you want to do (lively resort) and how much you want to spend.