Since the late sixties, the two towns of Dunkirk and Malo-les-Bains merged to pool their resources and better develop. Malo has therefore become a part of the city of Dunkirk, which special feature is the beach and its architecture. The town owes its name to the ship-owner and MP Thomas Gaspard Malo who decided in 1858 to go for agriculture and had, to do so, buy acres of dunes. But he did not know that sand and salt is not good for cultures. He therefore began to sell plots of land to those who wanted to build wooden houses. This area was indeed a military servitude area, which prohibited any permanent structures in order to allow for shelling to defend them if attacked. If one walks in the city, one will discover that many buildings have kept the wooden coverings and painted them in many bright colours.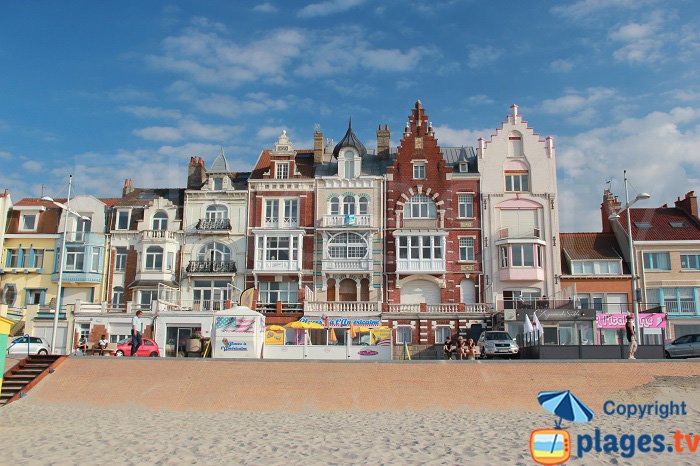 The colourful houses of Malo les Bains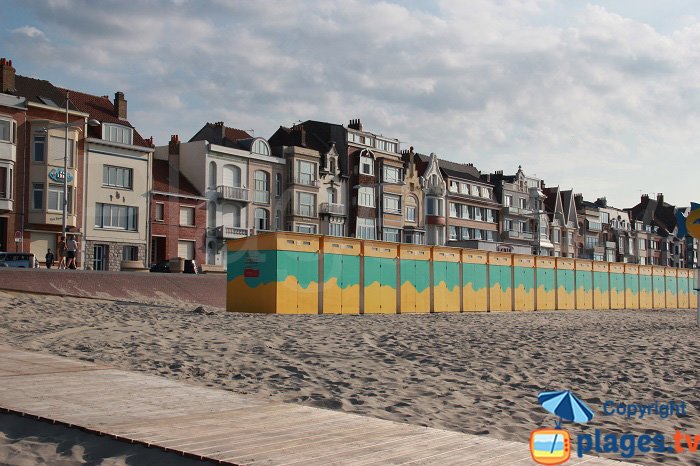 The beach of Malo-les-Bains is characterized by its cabins scattered along the seafront. Very colourful and drawn, they add a note of fantasy and freshness to it. It is recommended to rent these small constructions, popular with vacationers, well in advance. As often in Nord Pas-de-Calais, this stretch of sand is huge and, at low tide, the place lends itself to all kinds of activities like kite flying, sand yachting, windsurfing, collecting shellfish and seafood, and other games.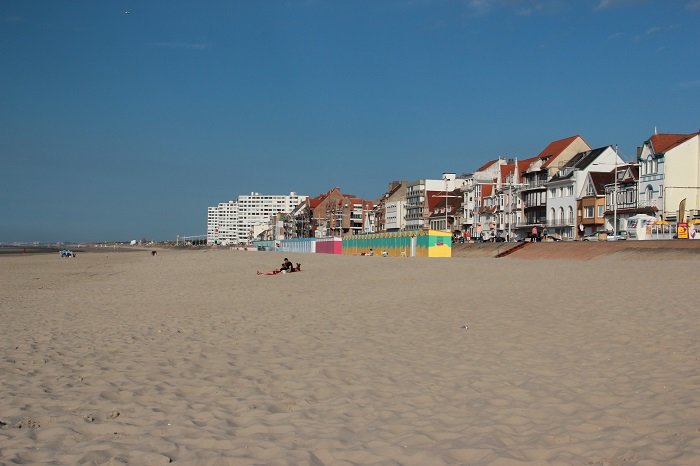 Great beach in Malo les Bains
The wide and very long dike can host a large number of restaurants and their terraces to taste the famous mussels and fries, fish and shellfish. There is still room for walkers who "dike", a tradition on the coast to enjoy the one nicknamed "The queen of the Northern Beaches".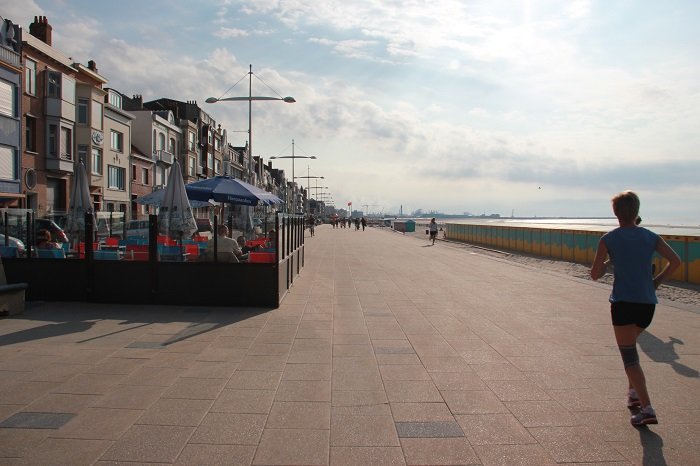 The Dike of Malo les Bains: restaurants, cafes and small kiosks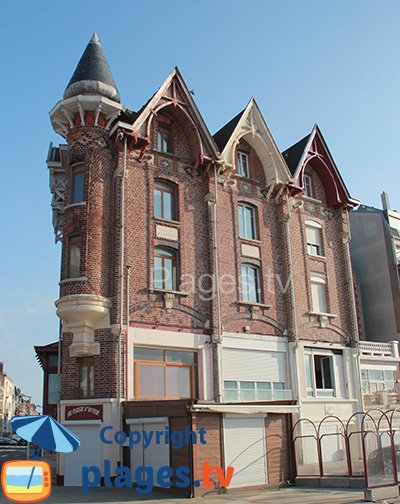 Villas in Malo les Bains
The waterfront has largely been preserved and one can still admire many of the seaside villas built in the late nineteenth century. The resort was indeed very famous at that time and until the early twentieth century, and that is why many architects such as Garnier, Colibert or Viollet le Duc put their talents to the architecture of the beachfront villas and nearby streets. The Dunkirk tourist office distributes a small and interesting guide with a plan and benchmarks so as not to miss the most beautiful constructions. One will find more details about their architecture and one can even better enjoy pilasters, columns, gables, turrets, etc. Note also the great height of many villas. This helped to build on a smaller field by keeping a large area; prices quickly soared because of the reputation of the resort. The plan will take you from the dike to the inside of the resort to observe the various styles, which perfectly blend together: oriental villas, neo-Gothic, chalets, Art Nouveau, Art Deco, Flemish style and Anglo-Norman follow each other in the streets. They are generally well maintained and very colourful.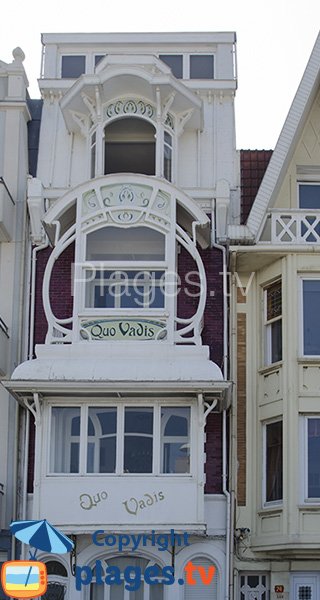 The Quo Vadis villa in Malo
The "Quo Vadis" villa on the dike, with its curves and wooden ornaments, is a current example of Art Nouveau, characterized by its colours, the motifs reminiscent of nature, and its curves. "My pleasure," is of neo-Flemish style using brick and stone adorn the gable and turret buildings. Its gable is in "pas de moineaux". There is a name given to each of the villas, which mix styles and multiply sea views with balconies, gazebos, decks or other devices.
One will have to undertake several walks to notice all the architectural treasures of Malo-les-Bains. Do not deprive yourself.
There are numerous points of interest around Dunkirk. Those who wish to get out of the urban environment, Bray-Dunes offers a wilder environment, and it is the northernmost resort of France before Belgium. In the neighbouring department of Pas de Calais, the two Caps are must-see. The resort of Wissant is famous for its speed-sailing spots and there are a few traditional houses.