The most beautiful beaches and the secret beaches in Noirmoutier-en-l'Ile Vendee Pays de la Loire France
Choose your destination in order to find the most beautiful beaches: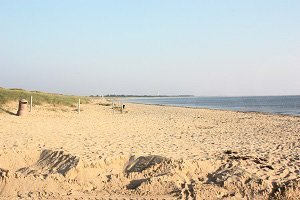 Vendee - Pays de la Loire
Midi Beach on the island of Noirmoutier is located in the town of Barbâtre southwest of the island. It is bordered to the north by a campsite, the south being totally wild and free of any constructions. It is ...
Read more