The most beautiful beaches and the secret beaches in Talmont-Saint-Hilaire Vendee Pays de la Loire France
Choose your destination in order to find the most beautiful beaches: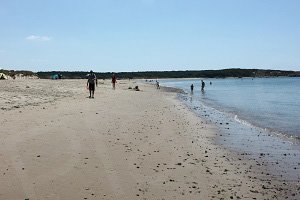 Vendee - Pays de la Loire
Talmont Saint Hilaire Veillon Beach is located south of the resort and extends to the mouth of the River Payré. This vast sandy beach extends for over 1 km and is divided into two zones. The north (at the car ...
Read more