The most beautiful beaches and the secret beaches in Sérignan Hérault Languedoc-Roussillon France
Choose your destination in order to find the most beautiful beaches: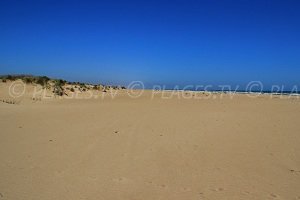 Hérault - Languedoc-Roussillon
Sérignan's Orpellières Beach extends west of the resort towards Valras. This large sandy beach (about 2.5 km long) is bordered by highly developed dunes (some may reach 8 metres high). It is on ...
Read more