The most beautiful beaches and the secret beaches in Saint-Jean-du-Doigt Finistère Brittany France
Choose your destination in order to find the most beautiful beaches: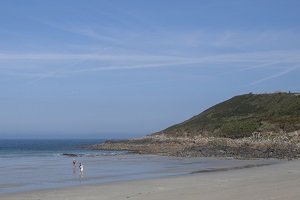 Finistère - Brittany
The beach of Bourg is shared between two communes : Saint-Jean-du-Doigt to the east, Plougasnou to the west. Only the pebbles remain visible at the height of the high tide. Otherwise, the sand is present. It is ...
Read more