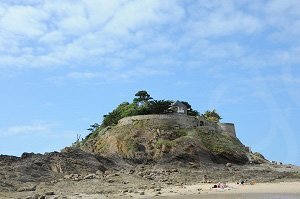 Ille-et-Vilaine - Brittany
North of Saint-Coulomb, between the points of Grands Nez and Nid, we find Guesclin Beach. Preserved, the only construction we find is the fort Guesclin on a small island reachable at low tide (it was inhabited by ...
Read more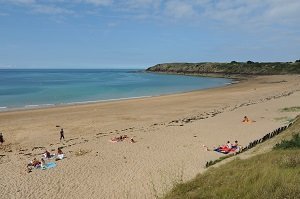 Ille-et-Vilaine - Brittany
Chevrets Beach in Saint-Coulomb is located near the hamelt Guimorais north of haven of Lupin. The environment of this beach is exceptional with the Ile Besnard to the left that is linked with the point Meinga by an ...
Read more