The most beautiful beaches and the secret beaches in La Croix-Valmer Var Provence-Alpes-Cote d'Azur France
Choose your destination in order to find the most beautiful beaches: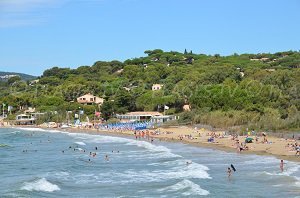 Var - Provence-Alpes-Cote d'Azur
Gigaro Beach is the biggest sand beach in La Croix Valmer. This beach could be cut into three zones. The most frequented is the central part with a first-aid station open in season. It is easily accessible by stairs ...
Read more