The most beautiful beaches and the secret beaches in Mandelieu-la-Napoule Alpes-Maritimes Provence-Alpes-Cote d'Azur France
Choose your destination in order to find the most beautiful beaches: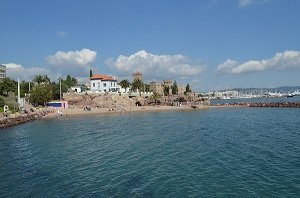 Alpes-Maritimes - Provence-Alpes-Cote d'Azur
Raguette Beach is Plages.tv staff's favorite beach. It is the beach in Mandelieu le Napoule that is the most difficult to find and is the hardest to find parking. You can get to this beach from Rue de la Plage ...
Read more