The most beautiful beaches and the secret beaches in Carnac Morbihan Brittany France
Choose your destination in order to find the most beautiful beaches: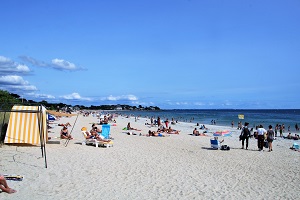 Morbihan - Brittany
Grande Plage Beach is in the centre of Carnac. There are two kilometres of sand between the port and Churchill Point. In the central part, there is a lifeguard station and access is equipped for people with reduced ...
Read more