The most beautiful beaches and the secret beaches in Quiberville Seine-Maritime Upper Normandy France
Choose your destination in order to find the most beautiful beaches: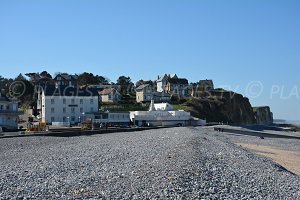 Seine-Maritime - Upper Normandy
Quiberville Beach offers a nice pebble beach (with some sandbars at low tide) surrounded by many shops, restaurants and hotels. The main area is supervised in the summer season and has a water sports centre. On the ...
Read more