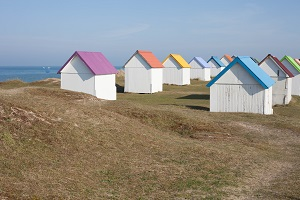 Situated north of Agon Coutainville, in the Coutançais area, Gouville sur Mer is a small seaside resort on the west coast of the Cotentin in the county Manche.
More details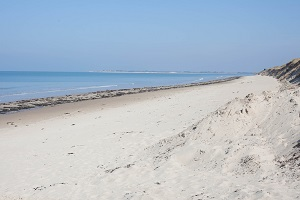 Located in the county of La Manche, in the west Cotentin, the seaside resort of Pirou is renowned for its coastline. It is also famous for its shellfish.
More details
Arromanches-les-Bains is a "must-see" in Normandy. Yet little known! This resort has been instrumental in the landing of June 1944.
More details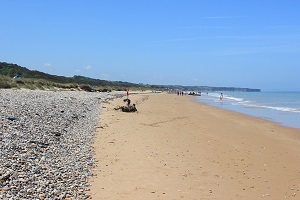 Colleville sur Mer is famous for its Omaha Beach where the allies landed on June 6, 1944. It is here that we find the American cemetery just a few steps from the beach on the cliffs of Colleville.
More details