The most beautiful beaches and the secret beaches in Languedoc-Roussillon France
Choose your destination in order to find the most beautiful beaches: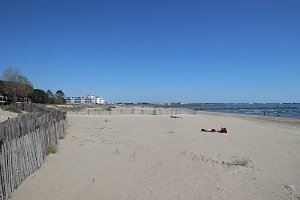 Gard - Languedoc-Roussillon
Boucanet Beach in Grau du Roi is located to the west of downtown. This beach stretches from La Grande Motte to Rive Droite Beach, almost three kilometers of sand. We find two zones with lifeguards on this beach. One ...
Read more